Filmmaker SS Rajamouli announced new movie that will be a biopic on Indian Cinema and will be directed by Jawaani Jaaneman fame Nitin Kakkar. Read On
Filmmaker SS Rajamouli is preparing to release another epic movie after captivating fans with films like Baahubali 1 & 2 and RRR. The director released the teaser for his new film, "Made in India," on Tuesday. The film, which tells the tale of "the birth and rise" of Indian cinema, is helmed by Nitin Kakkar and produced by Varun Gupta and Rajamouli's son SS Karthikeya.
'The father of Indian cinema' Dadasaheb Phalke is said to be the inspiration for it. The movie will be released in six languages: Marathi, Telugu, Hindi, Tamil, Malayalam, and Kannada. As said, It will be directed by National Award-winning filmmaker Nitin Kakkar.
By sharing the announcement video early this morning, Baahubali director SS Rajamouli wrote, "The narration struck me emotionally more than anything else when I first heard it… Making a biography is difficult in and of itself, but coming up with one that centers on the FATHER OF INDIAN CINEMA is much more difficult. Our boys are ready and up for it..:)… With immense pride, Presenting MADE IN INDIA…"
This planned movie may examine the emergence and development of Indian cinema, according to rumours. The film explores a genre that explores the lengthy history and development of the Indian film industry. The announcement has now been made. The cast and crew's full identities are currently a secret.
In an upcoming movie, SS Rajamouli and Mahesh Babu are rumoured to work together for the first time. Since the actor and director have never previously collaborated, the excitement surrounding their alleged partnership is already extremely strong.
Mahesh Babu would be hoping for nothing less than the career-defining success that every actor who has worked with Rajamouli has experienced.
Rajamouli's previous film, RRR, received overwhelmingly positive reviews from critics and viewers. The Ram Charan and Jr. NTR-starring film was a box office smash and a top contender for accolades. It is astounding how much popularity the movie has been able to have on a global scale.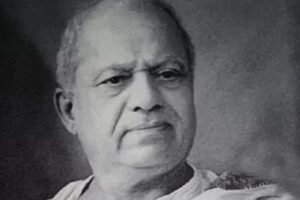 For those who don't know, Nitin Kakkar was the director of Fimistaan (2012), Mitron (2018), Notebook (2019), Jawaani Jaaneman (2020), and Ram Singh Charlie (2020).