From Wake Up Sid! to Yeh Jawaani Hain Deewani, every film of Ranbir Kapoor teaches you something and show his capabilities as an actor 
Ranbir Kapoor and Ranbir Kapoor Movies has developed a different fan base by demonstrating that his acting abilities are what make him 'Ranbir Kapoor'.
In addition to being in the spotlight because of his father since he was a little child. He is also an undeniable secret romantic who keeps her on her toes with lovely gestures, as his devoted lady love Alia Bhatt revealed.
Without a doubt, Ranbir Kapoor has produced some successful films, especially the currently well-liked Brahmastra and 5 years ago released 'Sanju'. In addition to these two eagerly awaited films, we've chosen some of the best ones that will highlight his best acting qualities.
Wake Up Sid
Wake Up Sid was released on 2nd October 2009.
In 2009, Kapoor's career began to take shape, and he became known as an actor who effortlessly embodied romantics and sympathetic young people in roles that were life-affirming. His first release of the year was the coming-of-age film Wake Up Sid, which went on to become a breakout success and establish the actor's status as a Bollywood star.
Kapoor portrayed an aimless college student who lacks any aspirations in the Ayan Mukerji-directed film. He walks out of his parents' home after failing to earn his degree, and with the aid of his flatmate Aisha, played by Konkona Sen Sharma, he gradually learns to take responsibility for his own life.
Tamasha
Tamasha is now considered a 'Cult Classic' movie in Bollywood. 
In yet another love and life-themed film, Tamasha, Kapoor and Padukone reconnect. The film adopts a more tragic tone, yet it retains a certain amount of the old Bollywood glamour. It makes a blunt yet stylish statement on the rat race and the death of dreams. The film, like Yeh Jawaani Hai Deewani, is set in two separate eras, and like that film, it uses love to examine how Kapoor's character has changed as an adult. When Kapoor's character rediscovers his youthful self as a passionate storyteller, he delivers one of his most memorable monologues in Tamasha.
Barfi!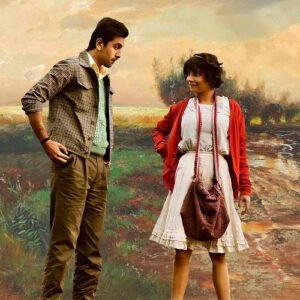 For Barfi, Ranbir Kapoor won his 3rd Filmfare Award in 2013 after Wake Up Sid & Rockstar. 
One of the most well-known films starring Kapoor is Barfi!, a touching love story between a deaf-mute man and an autistic lady. The starring trio of Kapoor, Priyanka Chopra, and Ileana D'Cruz brought to life the flawlessly calibrated script and told a story that appeared to be new but felt incredibly familiar. Despite his physical flaws, Kapoor's titular character is persistently upbeat and is shown throughout the film as a happy-go-lucky man who is never lost.
Even though, the majority of the film's story is told from his point of view, Chopra's portrayal of the autistic Jhilmil was challenging. She was able to pull it off nonetheless, giving warmth and innocence to her performance that raised the bar for the film. In addition to winning seven of the 12 Filmfare Award nominations that year, Barfi! Was chosen as India's official entry for the Academy Awards.
Yeh Jawaani Hain Deewani
Ranbir Kapoor was seen as Sanjay Dutt in his biopic 'Sanju'.
Although the roles in Kapoor's filmography are fairly diverse, he has also demonstrated a special fondness for the Bollywood romantic comedy in the vein of directors like Karan Johar and Aditya Chopra. It's possible to even refer to this approach as his "bread and butter" because it's where he always finds himself. In Yeh Jawaani Hai Deewani, he plays a character with youthful charm and good-natured mischief, a part that is a wonderful representation of this category of his works.
He appears in this tale of love, life, and friendship opposite Deepika Padukone, Kalki Koechlin, and Aditya Roy Kapur. The film, which takes place in two distinct eras, is a pleasant look at how various facets of life, such as human aspirations and their unique personality idiosyncrasies, can occasionally get in the way of two people's love for one another.
Rockstar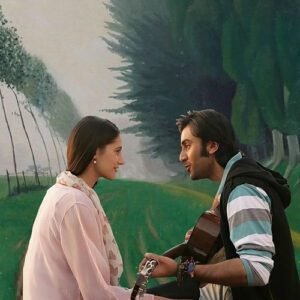 Ranbir Kapoor was not the first choice for Imtiaz Ali's Rockstar. 
Kapoor's portrayal of a larger-than-life figure in Rockstar may have been his most memorable and influential performance throughout his career. Imtiaz Ali, who also wrote and directed the film, portrays Kapoor as a famous musician who secretly yearns for his ex-lover in this heartbreaking love story.
Beginning the film, Kapoor portrays a young, impressionable child who is fixated on Jim Morrison and other bygone musical greats. He is given the concept by a buddy that in order to become one of them, a genuine broken heart is required. While he initially mocks the concept in comedic ways, he soon has experiences that permanently alter him. The songs from the film, which were written by the renowned A.R. Rehman, have endured through the ages and are still considered timeless classics.