Author-Journalist Yashica Dutt slams the Neeraj Ghaywan Episode "Heart Skipped a Beat" in Made in Heaven 2. Deets Inside
Neeraj Ghaywan's fifth episode of Made in Heaven 2 has brought attention to the delicate subject of casteism. In the episode, Radhika Apte plays the bold Dalit author Pallavi Menke, who unabashedly fights for her people. The enlightening book "Coming Out as Dalit" author and journalist Yashica Dutt has since posted a response to the episode on Instagram. She praised the show for its depiction of a Dalit-Buddhist wedding but expressed her displeasure at what she perceived to be a lack of acknowledgment for her contributions to the episode's main topics.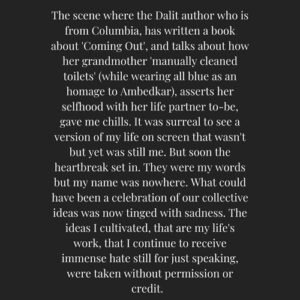 The "Heart Skipped a Beat" is an episode that depicts a Dalit woman's empowerment process as she prepares for intercaste marriage. Dutt praised the episode's masterful portrayal of the tenacity of Dalit women but urged giving credit where credit is due. Dutt admitted in a message on Instagram that "seeing my image on the screen without my knowledge or consent was an emotional roller coaster that ranged from joy and exhilaration to sadness and loss."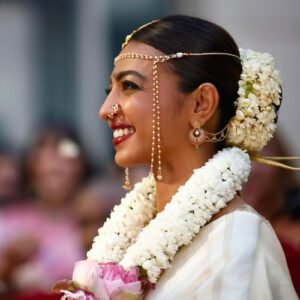 Dutt feels this way because she thinks that while some aspects of the episode paralleled her personal experiences, her name was not mentioned. She voiced her disappointment that her ideas and thoughts were included in the story without proper credit. However, Dutt was forthright in her praise of the episode, describing it as "no less than a cinematic triumph". It illustrates "what it truly looks like for a Dalit woman to take her power back in this casteist society," according to the author.
Director Neeraj Ghaywan is still supported by Dutt, "whether now with Made in Heaven or earlier with Geeli Pucchi," she claims. "Unapologetic Dalits in Bollywood, a tradition that has an even longer history in Southern cinema, have revolutionised our cinematic language by Dalit directors like Neeraj Ghaywan," she said. "I sincerely appreciate Neeraj Ghaywan's public Instagram post, in which he thanks me for my efforts and show-related contributions. But it also happened after hundreds of viewers raised concerns about my lack of qualifications, not before," the author stated.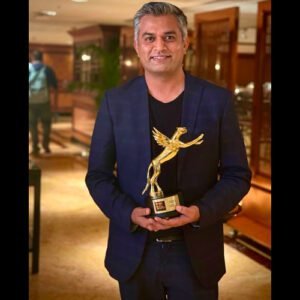 She asked Neeraj Ghaywan, Zoya Akhtar, and Reema Kagti to properly credit her intellectual contributions as she wrapped up her letter to the show's creators. Wedding planners are the focus of the Zoya Akhtar and Reema Kagti-created anthology series Made in Heaven, which stars Karan Mehra and Sobhita Dhulipala. It is streaming on Amazon Prime Video from August 10, 2023.