Valentine's Day is almost here, is your movie list ready? If it isn't, put these movies on your list immediately and prepare for a spectacular Valentine's Day movie night!
A new year means lots of new content – on streaming platforms, as well as movie theatres! Since February is the month of love, we're looking at romance movies and TV shows for this month. 2023's romance releases have plenty on offer and are showing a lot of promise – think sordid affairs, love triangles and sweet, sweet romance! Depending on your preference – and your plans – you might be looking for some new content to watch with your S/O this Valentine's Day. If that's the case, then you're at the right place. If your Valentine's Day plans are to stay in and cuddle together while watching some cheesy rom-coms, you need to be well prepared. So, if you're looking for the latest movies that you can enjoy along with your S/O, then go no further! Read on ahead and you'll find the movies and TV shows you should be putting on your must-watch list this month.
1. Your Place Or Mine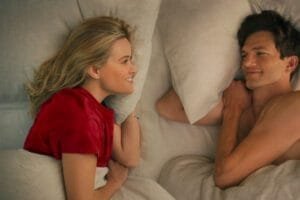 Your Place Or Mine
Your Place or Mine marks the return of rom-com veterans, Reese Witherspoon and Ashton Kutcher. The two play best friends who switch homes for a week. The polar opposite friends soon get a glimpse into each other's lives. Love comes knocking on the door as the duo soon realise that they are not just friends – there just might be a little more between them, after all!
2. Shotgun Wedding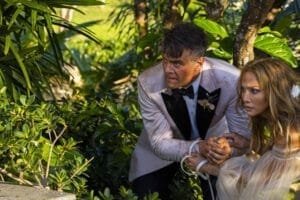 Shotgun Wedding
Coming to Amazon Prime Video on January 27, Shotgun wedding is a blend of genres. Combining romance, comedy and action, it also has Jennifer Coolidge in attendance and Jennifer Lopez playing the lead. The movie features a couple hosting a destination wedding that is held hostage by pirates just as they're about to head down the aisle.
3. In Love All Over Again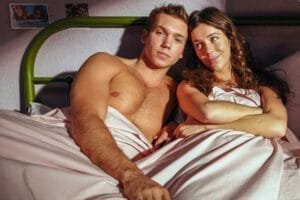 In Love All Over Again
In Love All Over Again is a Spanish romantic comedy that will be dropping on Netflix this Valentine's Day. It's a love story that takes place over two decades. The movie sees aspiring film student, Irene, meet Julio and quickly fall in love. But, as time and life take over, both head down different paths that extends to the present. They keep falling in and out of love, but will they be able to have their happy ending? This TV drama will help you discover that love is something else.