Shakunthalam released worldwide on 14 April starring Samantha Ruth Prabhu and Dev Mohan  is a poetic love saga written by the Ancient Indian Poet Kalidasa
Genre: Mythological Drama
Introduction: Shakunthalam is a mythological drama film directed by Gunashekhar on the budget of 80 crores. The film hit the screen on 14th April all over India in five different languages, i.e., Hindi, Telugu, Tamil, Kannada, and Malayalam.
After impressing with her acting in The Family Man 2, Samantha is back again to entertain her audience with different characters and genres. Shakuntalam is a story that must be known by every Indian but unfortunately, very few know about the love story of Shakunthala and King Dushyant.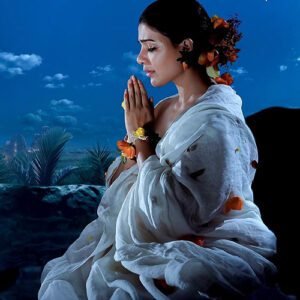 It's a love story of Shakunthala and King Dushyant.
Plot: Sage Vishwamitra begins his penance to grow stronger. Menka is sent to entice Vishwamitra by Indra, who is anxious about losing his kingdom. Menaka abandons the baby because she believes that living with a human being is not permitted in heaven after Vishwamitra and Menaka give birth to a girl.
Upon spotting the infant close to his hermitage, Sage Kanva also known as Sachin Khedekar gives her the name Shakuntala and raises her as his daughter. After some time, She (Shakuntala) encounters King Dushyant in a deep wilderness forest and then quickly falls in love with him.
Shakuntala subsequently becomes pregnant with the baby of King Dushyant after their 'Traditional Gandharva Marriage' (in modern times love marriage without any rituals and parents' concern). After some time, Dushyant vows to take Shakuntala to his realm. But, Dushyant forgets about Shakuntala after he arrives at his kingdom as a result of the curse placed upon him by the Sage Durvasa.
The remaining portions of the movie highlight Shakuntala's struggles in establishing a relationship with Dushyant again and getting his memory back.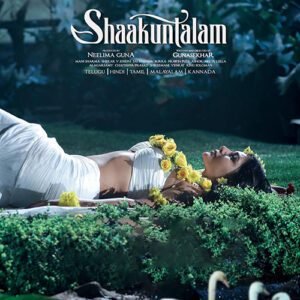 The movie highlights the struggle of Shakunthala in establishing a relationship with King Dushyant
Whether to watch or not: We must appreciate the brave step that Shakunthalam's Team showed by bringing this mythological film to the audience. Mythological drama is a genre that is growing but a little slow and bringing this type of content will give a boost to this genre.
If you are Samantha's fan then you should watch this film for her. In the first half of the film, you can feel a little bored because of the slow pace screenplay but in the second half when the story reveals you will get hooked on the film. The first half is all about character-establishing.
If we talk about the cinematography and VFX, which could have been a little better, you will be in a dilemma about whether this film is made for adults or children. Every Character was good at their place but could have been well written. When you come back from the theatre, you may feel that something is missing. Music is also not that up to the mark. On the basis of mythology, you can give a chance to 'SHAKUNTHALAM'.      
Stars: 3/5
Bonus: On the work front, Samantha Ruth Prabhu will next be seen in Kushi with Vijay Devarkonda under the banner of Mythri Movie Makers.