Are you confused? Well, read below for Bella Hadid latest NFts collection with it's explanations.
Top American model, will be appearing in Metaverse era, Bella Hadid officially announced about entering into NFT game selling cyber version of herself. This model who has been seen over the biggest fashion shows such as Runaway model, Paris Fashion week, Milan Fashion week, Jacquemus Runway show will finally be able to make her appearance, all around the globe at any point of time. Does this sound unbelievable?
Well, Bella Hadid has taken such a step with this NFTs collection, where everyone can have Bella Hadid. This NFT (non-fungible token) popular platform which is called CY-BBLLA, make it possible the visual appearance of Bella Hadid at any time.
On 21st May, introduced her launch of CY-B3LLA. She explained though this universe is imperfect but this provides an opportunity for a meta community, which is sustained by love, compassion, peace and meaningful connection. She has launched a collection of 11,111exclusive NSTs of CY-B3LLA which serve as your passport for an entry to this world. These are not just NFts but invitation to a new global nation.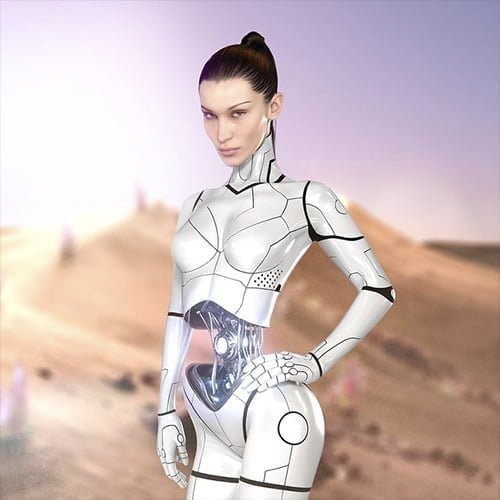 CY-B3LLA Bella Hadid first ever visual model.
Every NFT features her different and unique 3D scan of Bella Hadid, which will be utilized around the world. It is designed to encourage and support community, growth, travel, human interaction and fantasy. Bella Hadid made her claim that up-coming month this meta-version of her will expand with real locations and events to meet each one of her fans.
A visually appealing version of Bella Hadid model, finally revealed herself on June 21st. Bella Hadid seven days back, Bella Hadid revealed her CYBORG NFts collection of virtual model. These were some of her brand new collections which surprised us!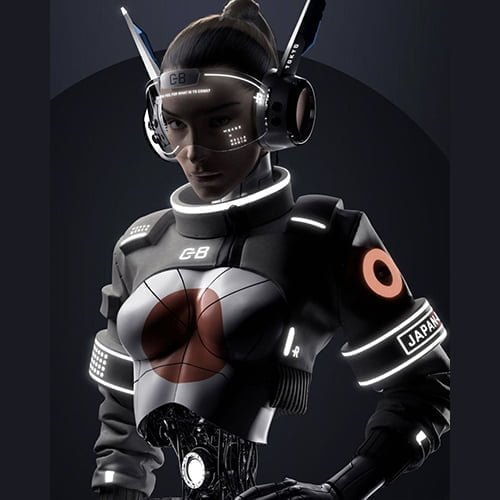 Bella Hadid 3D scan of a woman warrior model.
Bella Hadid NFts latest collection of bubblegum Sexbot.
According to Dazed, Kim Kardashian is a practical cybernetic invention of hers, Bella Hadid is creating her suit, integrating man and machine with the release of 11,111 NFts divided into 10 collections. This is a collaborative effort with rebase, where each piece modelled as Hadid and overall 10 artists working on her 3d Scan body. One of her collections includes, A bionic woman warrior for Tokyo and a bubblegum Sexbot (BDSM) and over a half a million people has signed up to this.
This CYBORG NFts collection of virtual models of Bella Hadid, you will receive notification if the model is nearby IRL, they even have access to the discord server but only through by purchase. This advanced technology which brings Bella Hadid virtual models has shocked lots of fans, here's what they have to say.
Unlimited searches explore on Bella Hadid Nfts dicord.
A fan commented, Whatever Bella does I am pouring my money. Another fan, this is such a bizarre self-objectification. A lot of fans were quite confused with this entire new collection of Bella Hadid model. According to her recent interview, Hadid expressed she had lifelong interests in gaming and being a gamer girl. This CY-B3LLA virtual model brings her wish back to life, though it was doubtful that her intention was to earn more money but "it is so much more than that, it is not a one-shop stop. I want to be used as a vessel for love, communication and respect".