Did you miss out on Charminar and Ramadan food feast as a foodie? This will cover you with information on traditions and food that you must try in this Ramadan 2022, read to find out!
During Ramadan Muslims fast for 15 hours they choose to abstain from water, food and caffeine as well. It is mentioned in Islamic calendar that on these occasions they fast till night. At the start of the month Ramadan begins, it is obligatory for all the Muslims to fast. 
What is Ramadan traditions? Ramadan is known to be a healthiest month within the Islam and also know to be a month where prophet Muhammad revealed Quran. This month believers have faith that the gate of heaven stays open and hell gate remains closed. It is known to be a spiritual tradition.
During the Ramadan some traditional rules are followed by the believers such as abstaining from smoking, sexual activities, food, drink and even impure thoughts. They keep their fast each day and by the end of the day with a glimpse of the moon break their fast which is called "Sehri". Ramadan celebration with a good iftar feast is a must!
"Must Try" Ramadan famous food in Charminar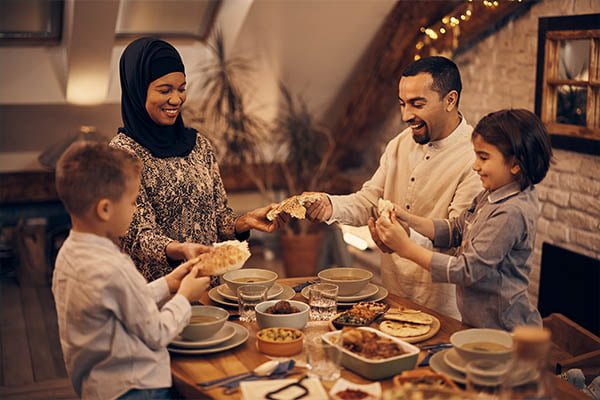 Ramadan street food in charminar is finger licking good!
The night-buzz of Charminar is beautiful and cannot deny the huge crowd. Though Charminar in Hyderabad is packed, their dazzling lights, food stalls and Laad Bazaar gives the celebration spirit to enjoy this festival.
In Charminar it is easier to spot more people at night as in the afternoon the heat becomes a reason to avoid. But if you visit this place, be a night-owl and visit the magic of Charminar at night. In Hyderabad the food point for food lovers is "Moosabowli" you can easily spot special cuisine of Ramadan. Check out the best dishes of Charminar, below.
1.      Hyderabadi Haleem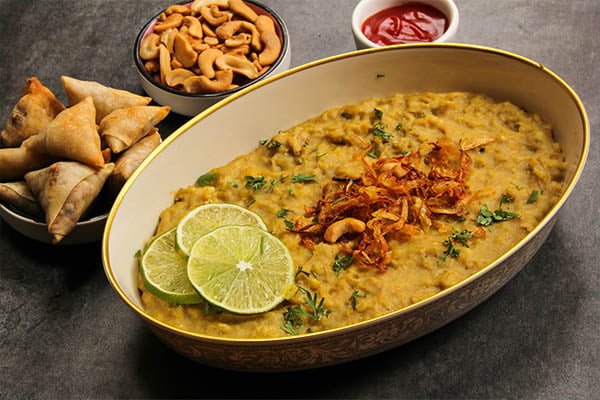 Hyderbadi Haleem will give you flavourful experience.
The night of Hyderabad comes back to life this dish is a starter at Charminar you can easily spot "Haleem". This dish has the root of Persian food culture and during Ramadan people search for this. It is known to be delicious, light and mouth-watering stew. It is cooked with minced chicken and cooked in Bhatti for 10-12 hours. Variety of spices is poured into this which creates a thick and spicy, unique texture. It is one of the flavourful foods suggested by the Hyderabadi people.
2.      Qubani Ka Meetha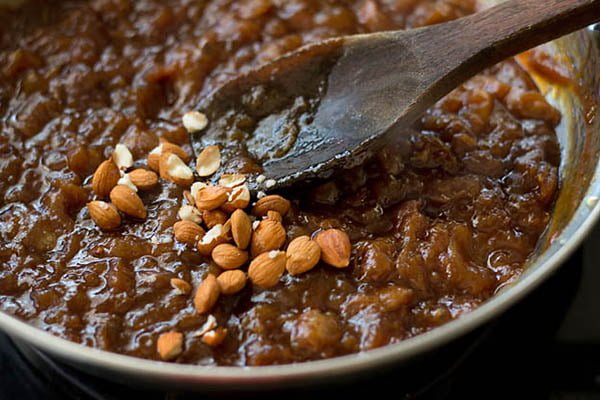 Quabani ka Meetha is one of the famous desserts in Charminar.
This is known to be a Hyderabadi traditional dish which comes under a "dessert" section. It is an Indian sweet made from dried apricot and nuts. You can spot this at a Hyderabadi wedding as well. Qubani Ka Meetha sweet dish has a saffron aroma and this whole experience of this dish will melt your heart. It makes the experience more flavorsome.
3.      Dum Pukht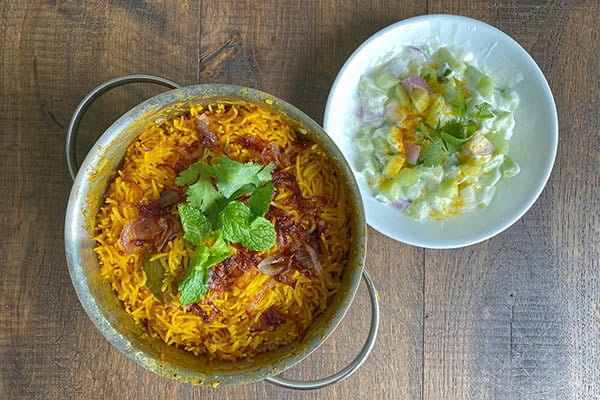 Dum Pukht filled with variety of spices can win your tastebuds.
Traditional food that you should not miss out on is "Dum Pukht". This is an old age recipe which is known as royal feast. It is cooked with low-flame meat, vegetable, rice and few spices covered with dough in "Handi".  This authentic traditional "Dum Pukht" gives briyani texture and loved by many food lovers. The plus points this dish brings that it is quite flavourful and filling.