Athiya Shetty will become Mrs. K L Rahul at this special place. Have a look at all the details.
We're just a few weeks away from the beginning of the wedding season and we can't wait to look at the rumoured couples of Bollywood get married and give us some fancy wedding inspo. However, one celebrity couple that is making the headlines about their wedding these days is none other than K L Rahul and Athiya Shetty, and the rumours of their wedding are spreading like a fire in the jungle. So, here is everything you need to know about the couple and their marriage plans.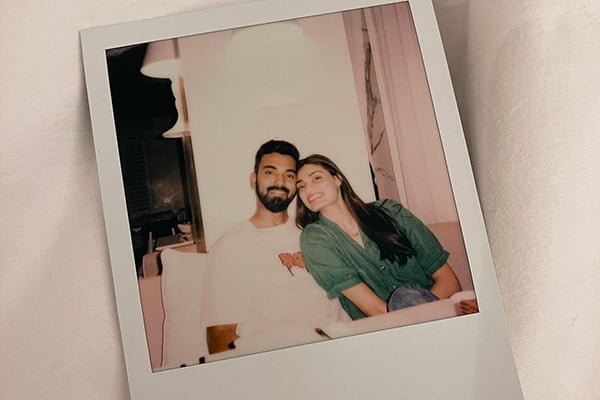 Athiya and Rahul made their relationship public the previous year.
After Athiya and Rahul made their romance known last year, their wedding has been imagined by their admirers ever since. The couple is reportedly getting married shortly, and the ceremony will be a star-studded event. Additionally, the wedding date will be chosen taking into account the cricketer's work schedule. The special news for all the fans is that the couple has chosen a special venue to become Mr and Mrs No fancy destination, no 5-star hotel, but a special place, which is very special for the bride's father, Suniel Shetty.
Suniel Shetty's residence in Khandala, 'Jahaan' is very close to Athiya Shetty.
According to the murmurs, Athiya and Rahul have decided to get married at Suniel Shetty's residence in Khandala, Jahaan, rather than any five-star hotel in Mumbai. Also, a well-known organizer has visited Khandala to get a feel for the area. The Star kid is frequently spotted visiting the house because she holds it in high regard and shares a special bond with the place. The house is very close to Suniel Shetty's heart as well. The Shettys' house was constructed 17 years ago. It is made up of a variety of earthy colours and covers a huge region. The actor's home is surrounded by lush vegetation and has lovely plants inside to beautify it.
The couple recently moved in together building a home for themselves in a sea-facing apartment in Bandra. Not long ago, when Suniel Shetty was asked about her daughter and K L Rahul's marriage plans, the actor denied the rumours and said the wedding is not happening anytime soon. Rahul and Athiya are both too preoccupied with their work responsibilities to be married, then said Suniel. He also mentioned that Rahul has many tours, thus the wedding cannot take place in a single day.
The couple recently moved in together building a home for themselves.
It would be interesting to see a Bollywood-cricket couple getting married and more interesting would be to have a look at the celebrities who will get an invite to the wedding. would it be a big-fat celebration or a minimal ceremony like many Bollywood celebs have opted for earlier? Check out this space for more updates.