Justin Bieber reveals his rare disorder, Ramsay Hunt Syndrome. It's pretty intense, to be updated on Justin Bieber news, read further!
Justin Bieber who started getting recognition as top music artists, at the early age of 13. His ultimate pop-songs such as baby, under the Mistletoe, Purpose, Never say never, his playlist became extremely popular even in India. His concerts are the ultimate tour that every Beliebers (Justin Bieber's fans) look forward to, but here is an update from Justin Bieber that his fans should know.
On 10th June, Justin Bieber announced about his face paralysis, which is also known as Ramsay Hunt Syndrome. The singer informs on Friday, that this rare syndrome affects his nerves in the face with its single outbreak it impacts with a full-face paralysis.
He even informs, while showing his 'half-paralysed face', the other half is working. He made it quite clear "it's pretty serious as you can see ". Justin requires a slow down, as his body tells him to be one. Though he seems not sure how long this syndrome will require him to heal but he assures with positivity to recover through rest and ongoing check-ups.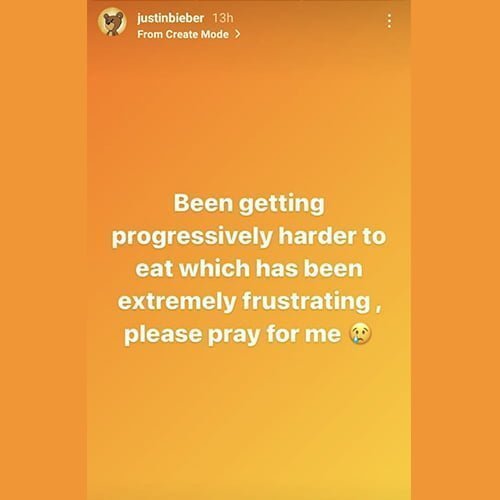 Justin Bieber RHS (Ramsay Haunt Syndrome) is affecting him to intake food.
What is Ramsay Hunt Syndrome?
Ramsay Hunt Syndrome (RHS) is a rare peripheral facial neuropathy. It is a sort of viral infection (shingles) through the reaction of varicella zoster virus. Though elderly people are likely to be affected with RHS. Though if a person faces facial paralysis or shingles rash on their face, they must contact their doctor.
Ramsay Hunt Syndrome Long-term effects?
Ramsay Hunt Syndrome has two ways to detect, through painful red-rash with fluid- filled blisters around one ear. Other, facial weakness and the same side of the affected ear can be two ways the (RHS) can appear.
Due to this syndrome, permanent hearing loss, facial paralysis appears to be temporary but the risk of permeance is possible. It can cause eye damage when you close your eyelids. This damage can cause eye pain and blurry vision. Syndrome treatment should start within three days and prevent long-term complications. It can be treated with Therapy, Self-care, Medication and Nutrition.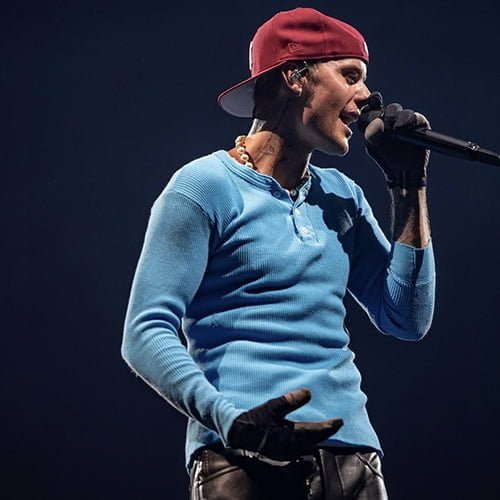 Is Justin Bieber cancelling on 'Justice World Tour'?
Justin Bieber updates on latest concerts
In 2022, Justin Bieber concerts were fixed and scheduled for this entire year and he canceled shows. Because of full paralysis on his side of the face. He expresses, whoever is frustrated by cancellation of upcoming concerts, I am physically not capable of doing it. As you can see this is serious, my body is telling me to relax and slow down.
It is somewhere confirmed, three shows on his Justice World Tour during this week he plans to cancel them. His Justice World Tour was scheduled for India, around other 30 countries and more than 125 shows. Though his tickets got sold out but due to his face paralysis it might get delayed or canceled.
Justin added, I am using this time to relax, so that I can do what I am made to do. Thanks for being patient with me, he informed his treatment with facial exercise on-going and though he is not aware how much time it will require him to heal, he will be back on stage.