Suits is one of the all-time favourite shows, which has taught us a lot of things over the years. The one liners that the actors speak with confidence make the show a whole lot interesting.
The casting of the show was just perfect and all the characters just fit perfectly to the roles in the show. The cast is what makes this show enjoyable and interesting at all times. The script of the show throughout the nine seasons was amazing and some of the dialogues from the show are just embedded right in our hearts and minds. So let's look at some of the dialogues that have made the show simply amazing.
"If someone puts a gun against your head either you pull out a bigger one or you call their bluff or you can do 146 other things out there"
During the show, Mike and Harvey had to fight a lot of battles within the firm and against other firms as well. There have been times, where one of them feels that it is over and the other person has the evidence over them and can use it against them. This dialogue comes in handy then, as there are so many other ways to make sure that the evidence is not used or you find something against the opposition itself. According to Harvey, who said this line in season one, there are 146 other things you can do and make sure that the gun is removed from your head.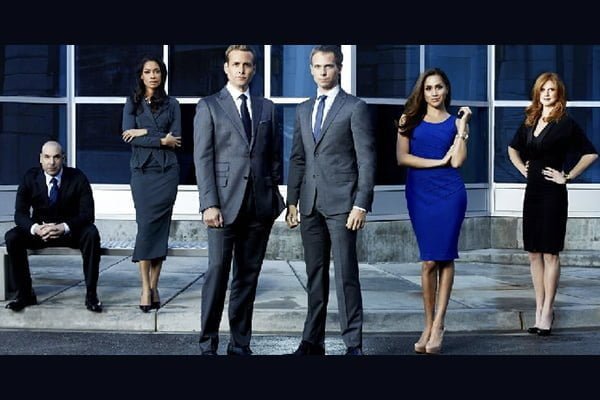 Harvey said this line in Season 1 of the show
2. When you're backed against the wall, break the goddamn thing down"
Do not retreat if you are certain that you are correct. Refuse to give in. If someone is attempting to undermine your efforts, they will build supporters and fight back more forcefully. Leaders do not back down in the face of criticism; they stand by their mission and their followers. They are not concerned about being polite. The show teaches us a lot that if we are 1000% sure that we are right, we shouldn't think about who is fighting us and what they can do, it is about what we can do and that's where they break the goddamn thing down.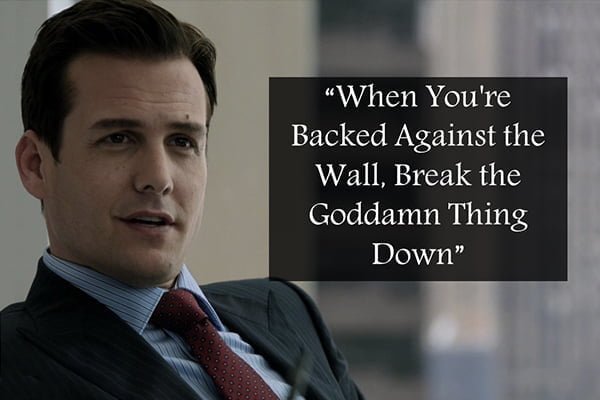 Harvey said this line in season 1 of the show
3. "Winners don't make excuses"
This line speaks a lot about the mentality of Harvey and how he wants Mike to be. Mike is his associate who is going up against a clever person in his mock trial. He gives him this advice and tells him that winners don't make excuses and he should focus on the winning aspect by looking into the man.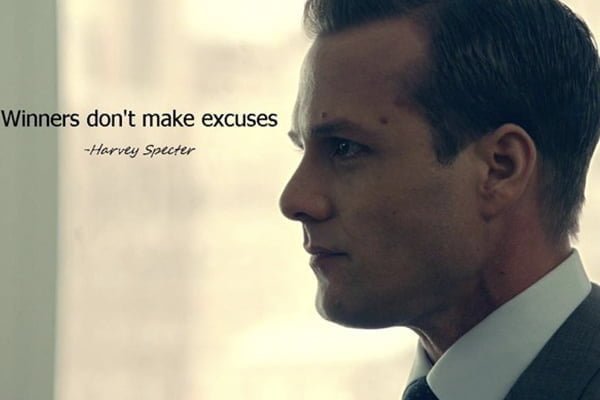 Harvey said this line in season 1 of the show
4. "Don't play the odds, play the man"
Harvey says the line, in the same conversation as above. He is teaching the basics of how to win the trial and how to get into the head of your counterpart. Mike was mentored by Harvey and taught everything he needed to know to become one of New York's best attorneys. This collection of statements from suits reveals a great deal about Harvey and what we can learn from him.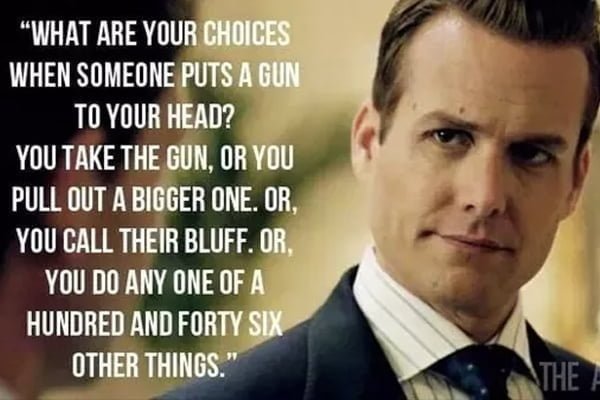 Harvey said this line in season 1 of the show
5. "Life is this, I like this"
This is one of the most famous lines from the show and portrays us how Harvey wanted to live life. He always wanted to be the best in every aspect he was competing in, whether it be at work, life, relationships. Harvey made his standards high enough that he had to achieve it no matter what and he will achieve it. He gives his full effort to make sure he has the best life and the world lives according to his life. 
Harvey said this line in season 1 of the show 
I hope you enjoyed reading through this nostalgic sentence. These statements from suits go well beyond simple quotations. These are the inspirations that never cease to inspire us (suits fans) to accomplish and be better. You'll know you're on the right track when you can relate to these remarks from suits. Even though we fall every day, there are times when we only need a little guts to get back up.