Extraction 2 trailer is out. Chris Hemsworth returns as Tyler Rake with a new assignment with lots of action and stunt.
Hollywood actor and our favourite Avenger "Thor" a.k.a Chris Hemsworth recently took Twitter and Instagram by storm as he dropped the trailer of the sequel of his 2020 action movie Extraction. Once again we will witness Chris Hemsworth in "Extraction 2" as Tyler Rake, who came back from the dead with a new deadly mission. The movie trailer promises more death-defying action scenes and bated breath stunts.
The extraction part 1 story is about an Australian mercenary Tyler played by Chris Hemsworth, who went to India to rescue a boy. There he met Randeep Hooda who helped him to extract a boy safely from India. The first part end with Tyler mourning over his son's death while he rescued the boy in India.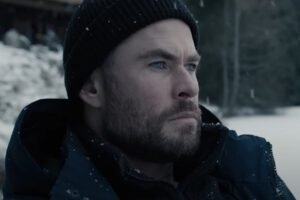 In the second Installment of the film, the trailer gives a glimpse of Chris coming back as Tyler. In the first scene, Tyler is sitting in the middle of the snow-capped mountains then the scene cuts to where highly trained warriors land on the hijacked train. Where we see Chris fighting against the goons to protect a Georgian gangster's family. He goes to any extent to protect them. At some point, it felt like Tyler would meet his end but fortunately, he came back stronger than before. 
The stunts and action sequence seem larger and more dangerous than the first part. Iranian-French actress Golshifteh Farahani, who played the character of Nik Kahn in the first part, reprised her character in Extraction 2. She played the role of Tyler's partner, who fills him in on a few places when Tyler was in a coma. She gives him all the information he needs.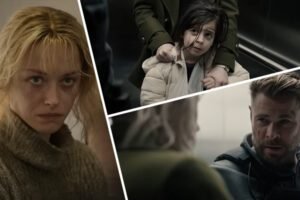 This movie also stars Adam Bessa, Tinatin Dalakishvii, Daniel Bernhardt, George Lasha, Olga Kurylenko, and Andro Jafaridze among others in pivotal roles. 
Extraction 2 helmed by Sam Hargrave and written by Joe Russo. The movie was also co-produced by the Russo brothers, Mike Larocca, Chris Hemsworth, Sam Hargrave, and Patrick Newall. The movie is based on a Ciudad, a graphic novel by Ande Parks, Anthony Russo, Joe Russo, Eric Skillman, and Fernando Leon Gonzalez. Extraction 2 will be streamed on Netflix on 16 June.
As soon as the makers dropped the trailer, fans got thrilled with this news. After a long wait of 3 years, fans finally experience their favourite star in full-on-action mode. One of the fans commented "Trailer looks amazing", and another one commented, "you know the film is going to be a blockbuster when the director used to work as a stuntman". Another one said, "It is the best action movie that Netflix has ever created".